How to Get To Mackinac Island
An easy breakdown of how to visit the island
Getting Here
There are two options you can take to arrive on the island: by ferry boat or by small plane. Ferry is by far the most common choice.
1) By Ferry
Shepler's Ferry
Star Line Ferry
Ferry companies offer scheduled daily departures from both Mackinaw City and St. Ignace (communities located at the south and north end of the Mackinac Bridge). Overnight secured and unsecured parking is available at varying fees. RVs, Motorcycles and Buses are welcome.
Our island dock porters will meet your ferry and transport your luggage to the hotel. They will assist with directions to the hotel and ensure your belongings are in your room. Dock porters accept gratuities.
2) By Plane
Pellston International Airport (airport code PLN) is the nearest large airport to Mackinac Island. Major airlines offer connecting flights into Pellston. Mackinaw Shuttle offers service from Pellston Airport to Mackinaw City where you can catch a ferry to Mackinac Island.
Fresh Air offers charter service from both Pellston or St Ignace to Mackinac Island.
Guests should reserve their taxi from Mackinac Island Taxi ahead of time since taxis are not always waiting at the airport.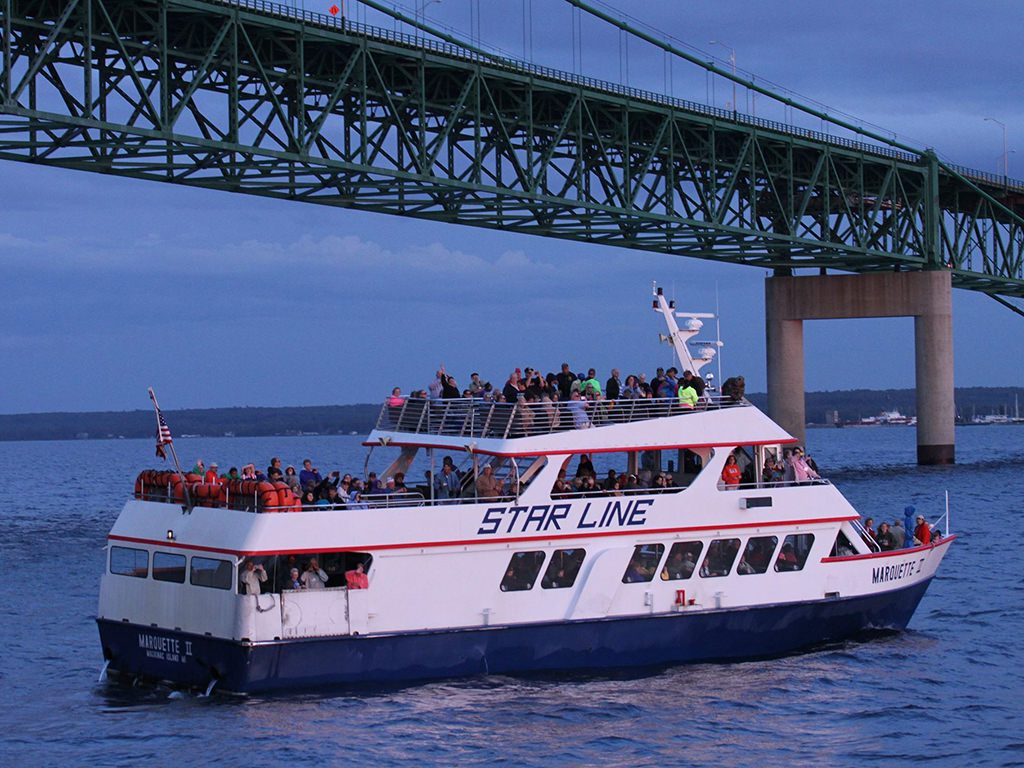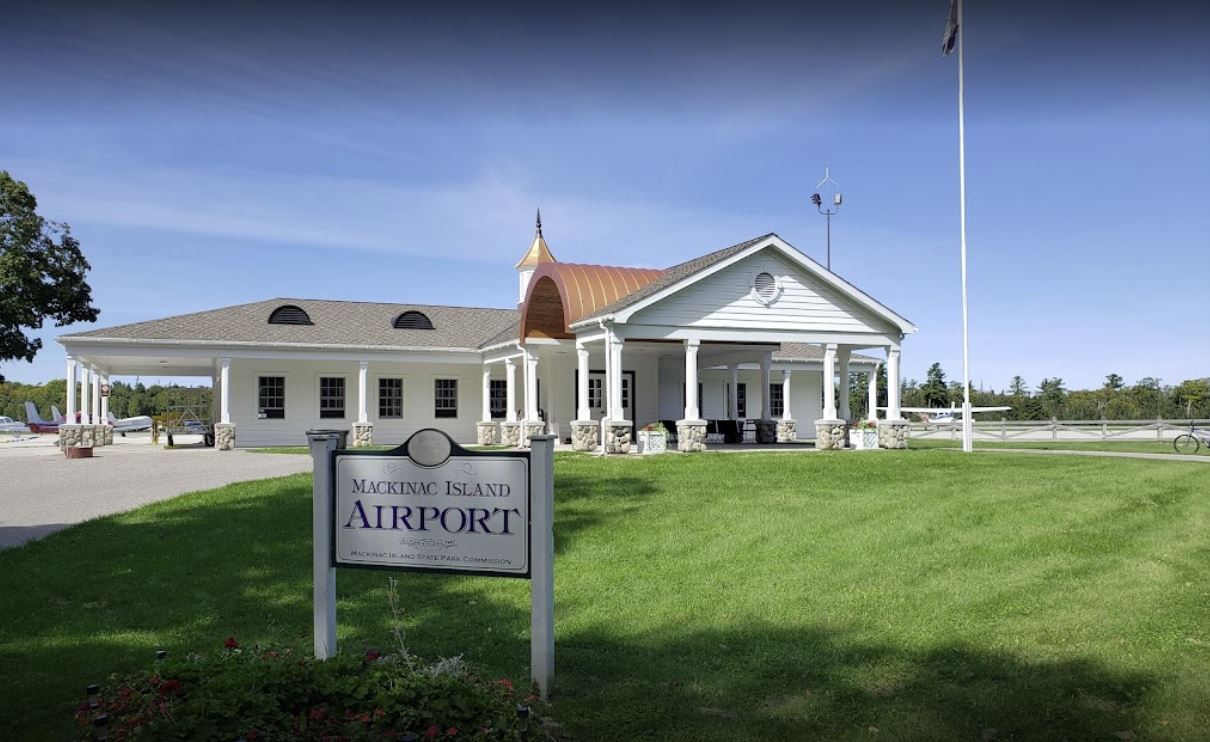 BOOK YOUR ISLAND EXPERIENCE